We didn't see this coming.
Church planting in Portland is filled with surprises.
We wouldn't have it any other way.
1 | A NEW BABY
Two months ago Andrea and I were hosting a mission team from Texas. While we were exchanging vehicles in the parking lot of Powell's Books, I asked Andrea if there were any other details I needed to know for the day. "Yes," she answered. "I'm pregnant."

We're so excited to welcome this new member of the Bennett family this coming November. Our first native Portlander!
This one really is a miracle. Several weeks ago, I was speaking at a church in a suburb of Portland. Following the service, a businessman approached me about a building he owned Downtown. Honestly, I didn't think much about it. I was a day or two away from signing a massive contract with Regal Cinemas. Fortunately, we decided to go ahead and tour the facility. I'm so thankful that we did.

The Bishop's House
The building was built in 1879 as the personal residence for the Bishop of Portland. It has undergone a series of beautiful renovations while retaining much of it's historic charm. The third floor houses a CHAPEL, Kids Room, Bathrooms, Lobby, Reception Area, and a private office. We just signed an agreement to lease the entire floor. We're launching services here on July 2nd.

The owner of the building is a believer with a heart to see the city reached. The market value of this space, in such a prime location downtown, is between $10,000 - 15,000 per month. We're getting it at a fraction of that. When I tell people what we're paying, everyone says, "That's a miracle." Our God is good.
SUNDAY AM SERVICES BEGIN JULY 2 at 11AM
219 SW Stark Street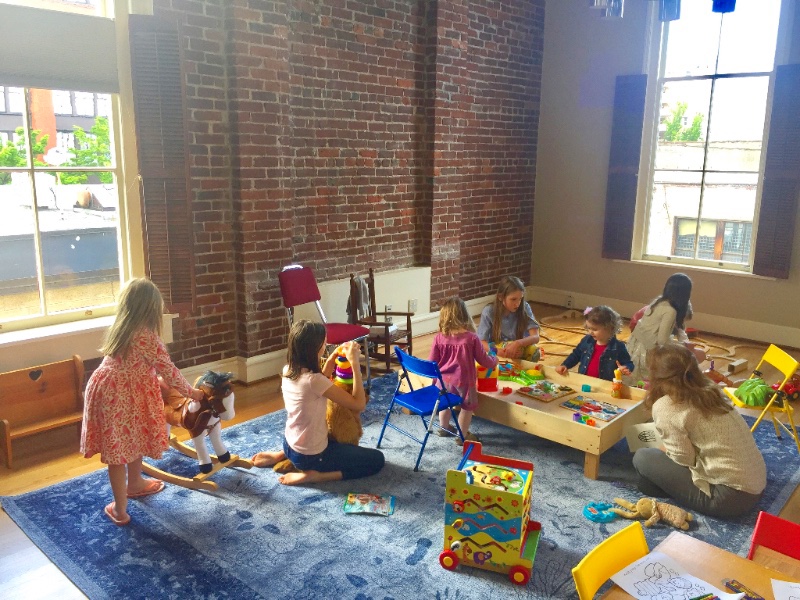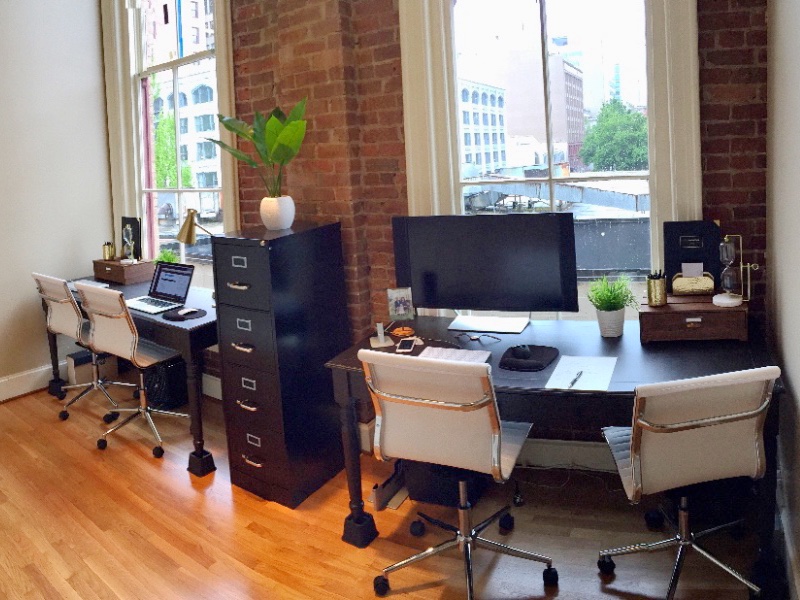 3 | NEW TEAM MEMBERS
We have 12 people moving to Portland in the next month. There are also 7 new people in Portland praying about joining our team.
Our new location takes us away from Director Park and plants us right in the geographical center of the Portland-metro area. From our new parking lot, you can see the following...
The Governor of Oregon's Portland office
The business offices of some of the biggest tech firms in the city
A strip club & a gay club
The Church of Scientology
Some of the most striking examples of homelessness in the city
God is placing our church right in the center of Portland culture. We are praying that His beautiful Gospel will transform this neighborhood in breathtaking ways.
THIS SUMMER
We're welcoming 10 mission teams from 6 different states.
To help us manage these teams, we're hosting 8 summer interns.
We're praying this will enable us to have 6,000 Gospel Conversations
1. Pray for open hearts as we share Jesus with 6,000 people

2. Pray about giving a gift for our summer strategy. We're still raising toward our $15,000 evangelism budget.
We use generosity to invite people out of their indifference.
We give away $3 ice-cream gift cards for people to take our spiritual surveys.
84% of people say they are open to a relationship with God.
96% have a positive response to Jesus.
Many will join us for church the following Sunday.
The price for a massively-impactful conversation with Portlander is a budget-friendly $3. Would you help us pay for some of these?

3. Pray for all of our new team members. Pray for new jobs, new friendships, and new opportunities for the Gospel. Especially pray for Arthur Cox to get a job in the Portland area. Here's his resume.

4. Pray for 200 first-time guests this summer as we launch services on July 2 at 11AM.
5. Pray for Aaron's family. My great-grandmother passed away on Monday and I'm traveling to Georgia this week to perform her service.
Thank you.

We would never have made it to this point without your love and support. You will never know how grateful we are for you.

God Bless,

Aaron and Andrea