We've been dreaming about this week for years. I was so excited to greet our first team at PDX International Airport. We hit the ground running with eight people. The team included two ladies who are over the age of 65 and one 8-year-old boy. They blew me away.
The team had a goal of 250 Gospel conversations, using an online spiritual survey on their phones. These were really high expectations based on a similar experience in 2014. It turns out, we underestimated how effective our ICE CREAM GIVEAWAY would be. The team really couldn't walk anywhere without people asking to take a survey. I love that. People were actually begging to hear about Jesus. We spoke with 432 people. Eighty-three percent invited us to share the entire Gospel.
Due to overwhelming response, we're actually running out of survey supplies. If you want, you can help us buy more by clicking here. This is proving to be a far more effective strategy than I could have imagined. One of our team members is 65-years-old. She said in our last meeting that her friend dragged her into this trip. She had never shared her faith with a stranger. During this week, she had the privilege.
$3 = a spiritual conversation
$30 = 10 spiritual conversations
$300 = 100 spiritual conversations.
We already have people on the ground. Your donation is an incredibly cost-effective way to get the Gospel to people who have never heard it before.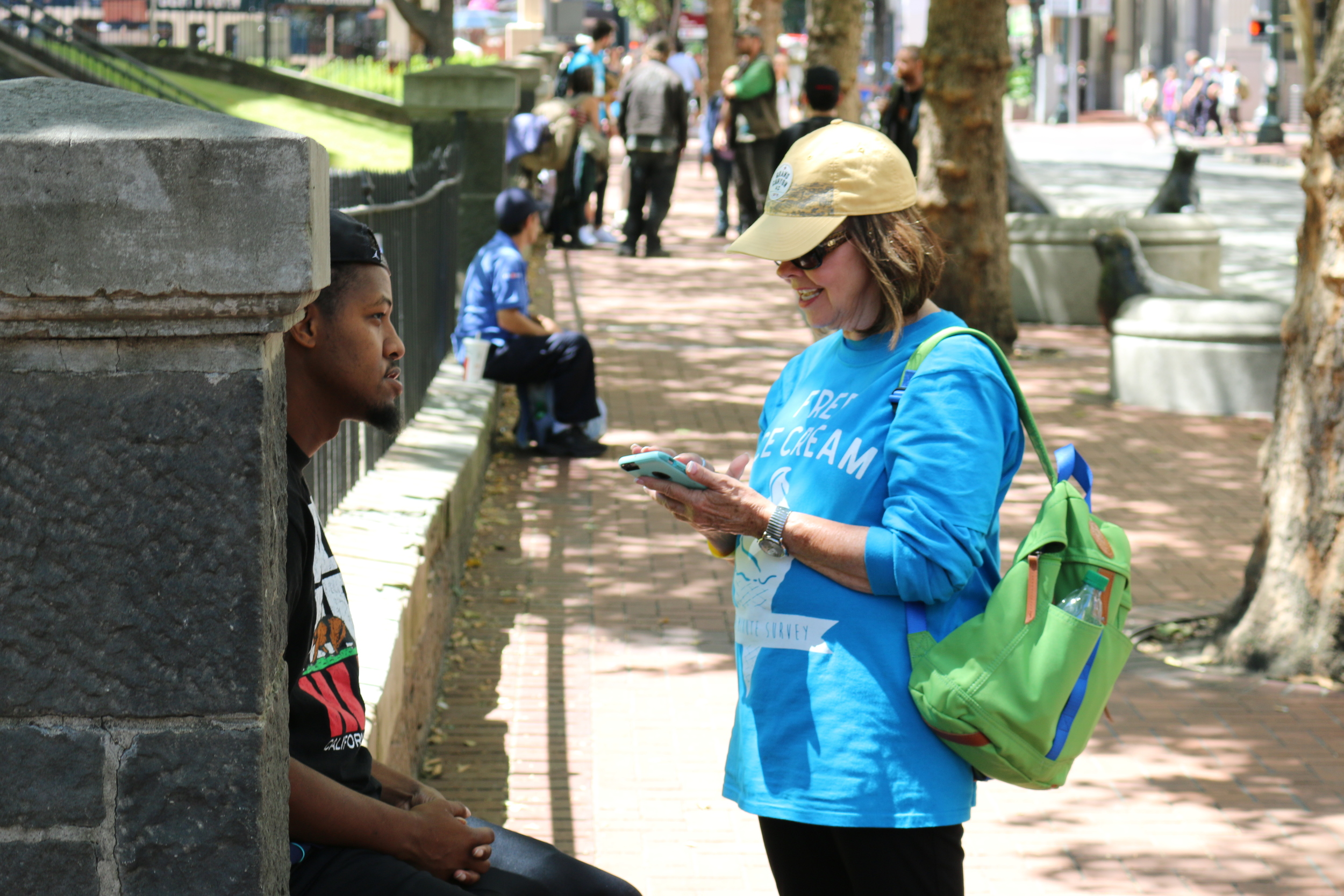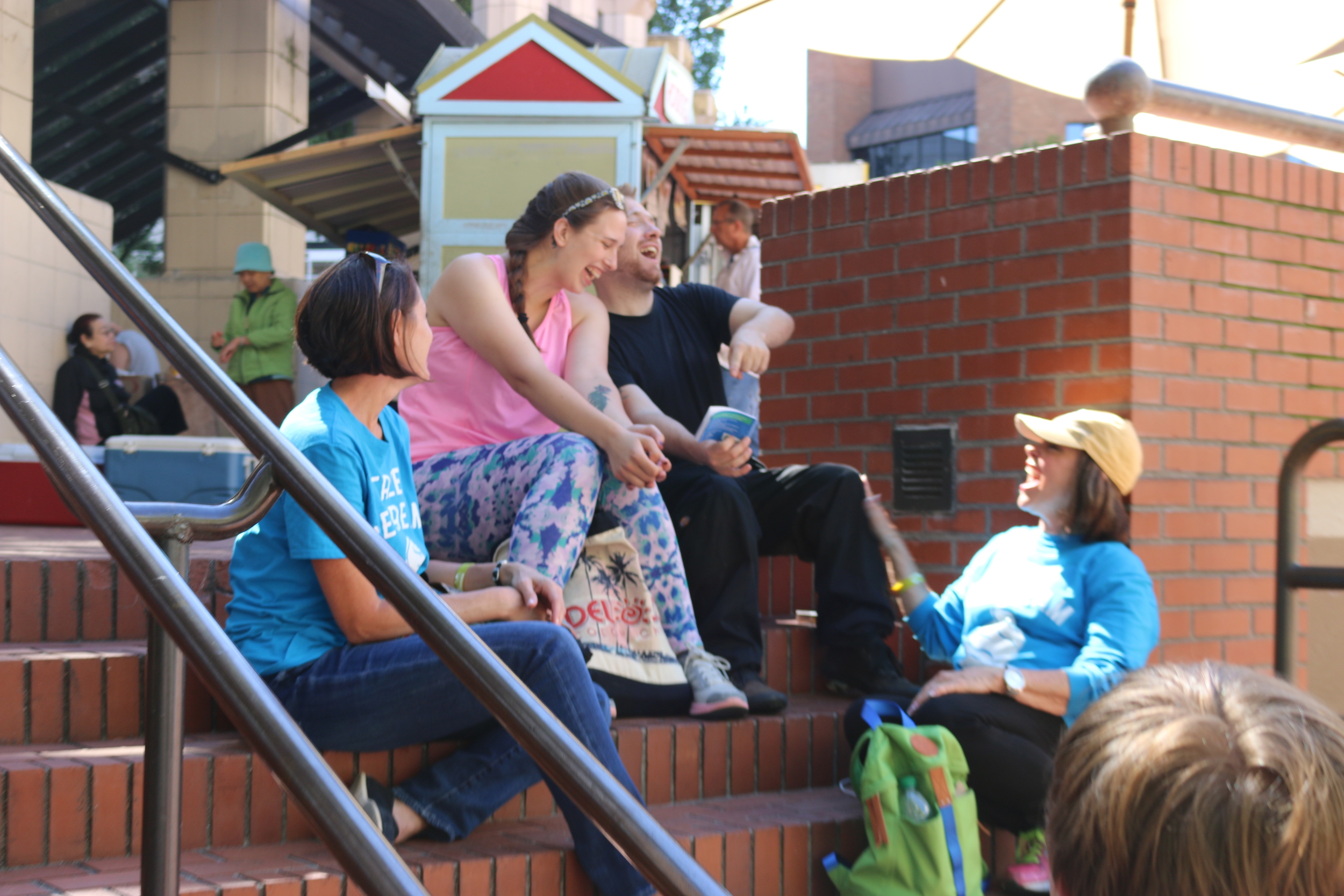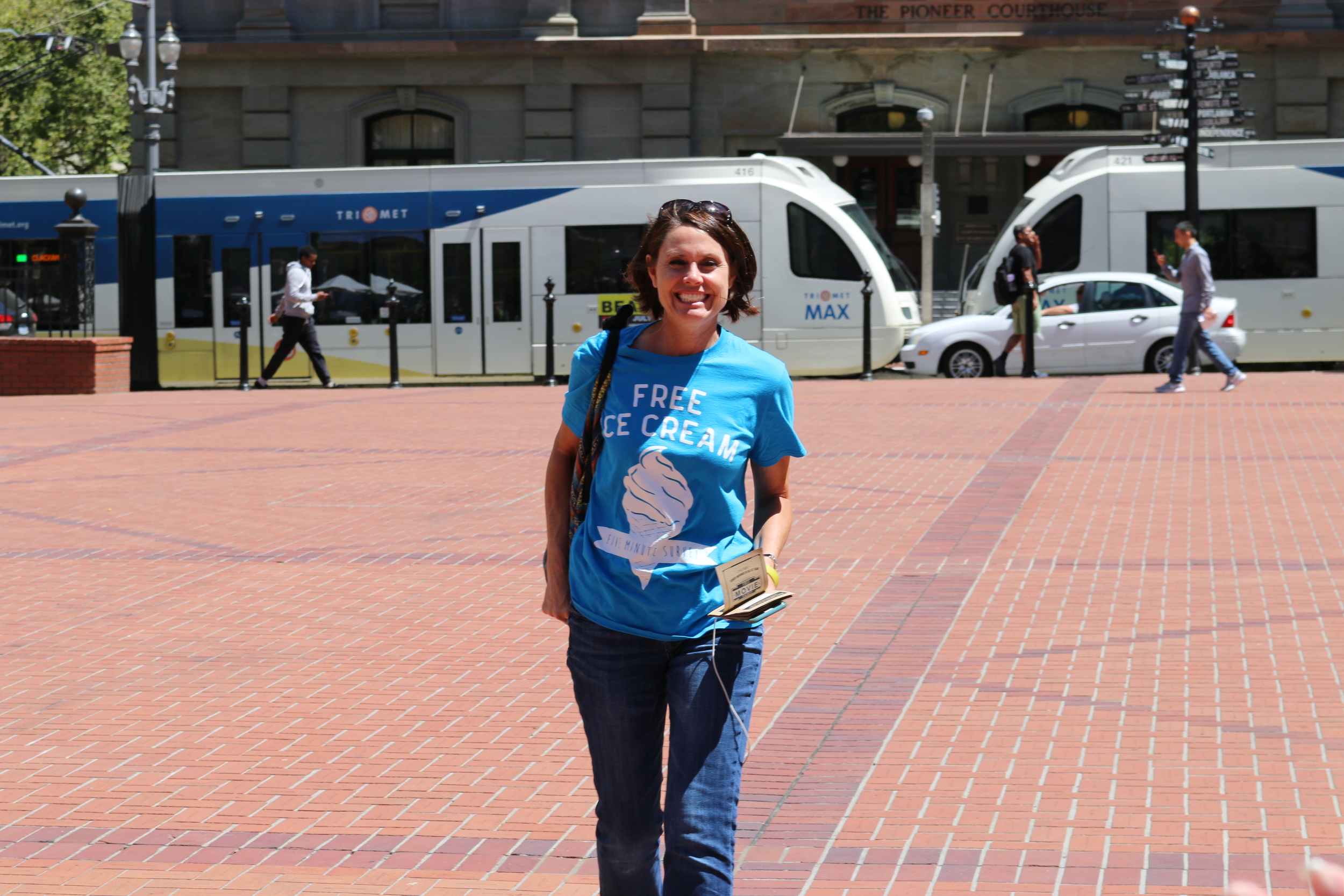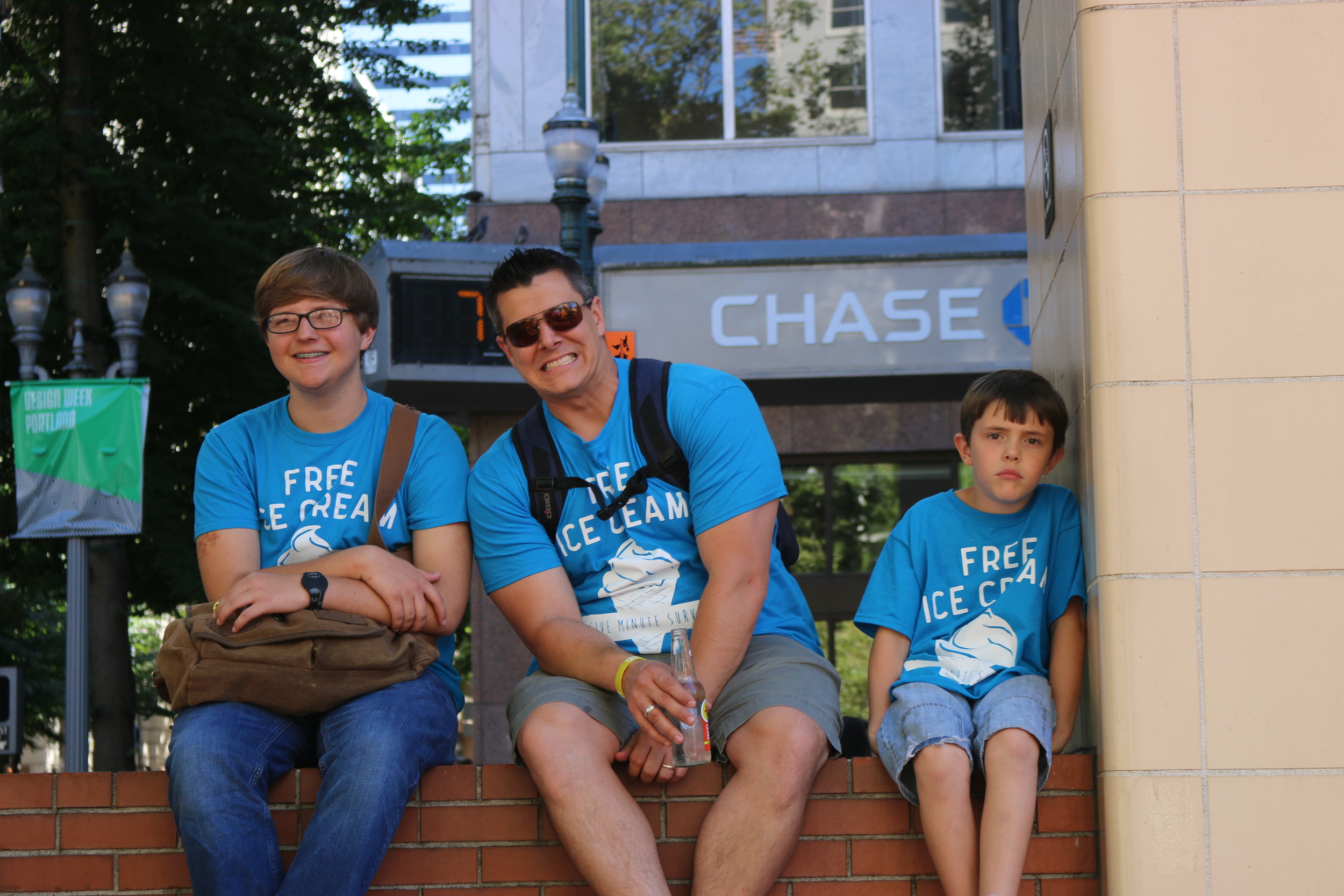 STORIES FROM A BROKEN CITY
We found that people were incredibly open about their spiritual journey. Here are some quick excerpts from our team's conversations.
We are hosting four preview services at the Regal Cinemas at Fox Tower during the month of July. The first day went great. It was amazing to see how our brand-new team pulled together and began serving in their new roles. Our executive pastor Jonathan and his wife Kristen were amazing. Our new volunteer coordinators went above and beyond. Our worship leader Cody helped us to focus on Jesus, and draw near to His heart. If every Sunday is this good, this is going to be really fun.
Here are our goals for these preview services --
Connect with people who want to join our Southwest Action group (our new small groups launch in August).
Give our team members a chance to serve together and to test our capacity for regular gatherings. We would love for these to begin in January.
Introduce our church to Portland in a high-impact way.
None of this would have happened without the prayers and support of people like you. YOU are a huge part of this journey. Thank you, thank you, thank you. We can't say it enough. To God be the glory (we're very aware that this has little to do with us).